Private Sessions with Connie and Divine Mother

0 Items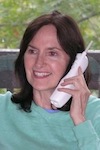 Use the Shop By Category menu to the left or click here to view all choices in this category.
Connie Huebner takes a limited number of appointments for personal Divine Mother Guidance and Healing sessions.  These can be done long distance over the phone or Skype.
What others are saying:
"Many thanks for our latest session. It was a big jump for me and I feel so much lighter, more positive and eager to move forward with my life. I am much more present and feeling so connected to Divine Mother. What a blessing for me and all the world."
"This particular healing is phenomenal. Well, they all are, but this one blew the roof off the house. My body feels tender as if all my molecules have shifted. My head feels altered. This work is wondrously deep and I am so very grateful to Mother Divine, for her beautiful, caring support and to Connie for her generous, clear work, and also to your support staff and family that help you to carry out your blessed ascension work. My love to You!" 
Please purchase the service you desire here and someone will then contact you to schedule your appointment.  Please allow one to three weeks from the time you purchase your session to when we might have an opening for your appointment.